This article, Tenchikaimei family woman, is property of Ten Tailed Fox.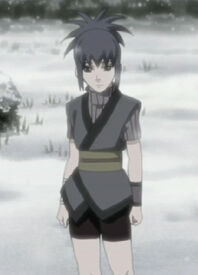 The Unnamed Tenchikaimei woman is the former queen of the Sea of Japan, as well as the mother of Shokujin and his twin brother, Shinimaru, and Nijūmaru. She was killed when her husband, the former King of the Sea of Japan, attacked her and killed her over a dispute about thier oldest child, Nijūmaru. She was a kitsune-yokai, but only Shinimaru got her kitsune blood.
See also
Edit
Ad blocker interference detected!
Wikia is a free-to-use site that makes money from advertising. We have a modified experience for viewers using ad blockers

Wikia is not accessible if you've made further modifications. Remove the custom ad blocker rule(s) and the page will load as expected.